The saola (Pseudoryx nghetinhensis), also called spindlehorn, Asian unicorn, or infrequently, Vu Quang bovid, is one of the world's rarest large mammals, a forest-dwelling bovine native to the Annamite Range in Vietnam and Laos. It was described in 1993 following a discovery of remains in Vũ Quang National Park by a joint survey of the Vietnamese Ministry of Forestry and the World Wide Fund for Nature. It is the only species in genus Pseudoryx.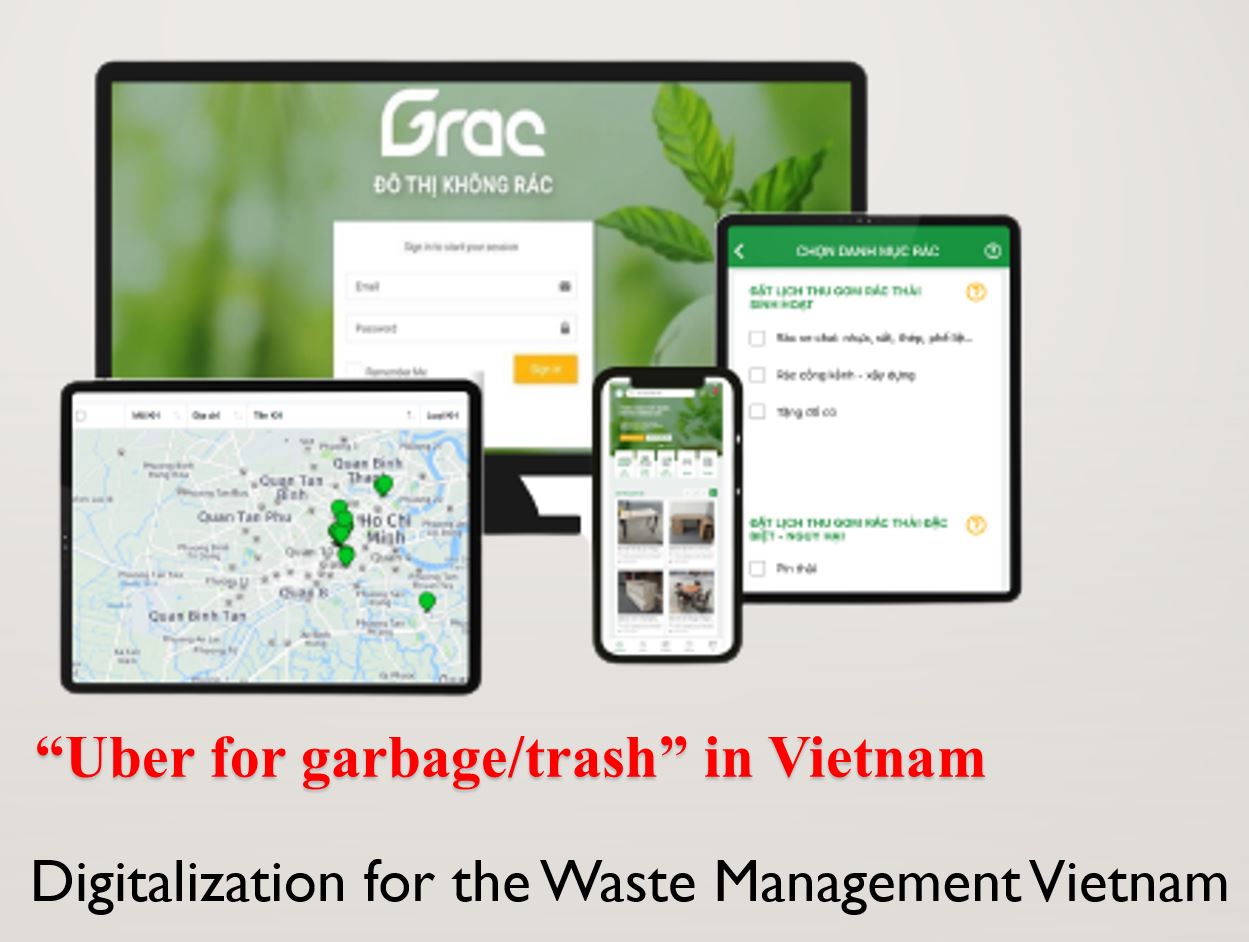 SaaS ERP waste management and recycling collection
Centralized data is updated continuously and online by state management agencies.
ERP for waste collection company
Family Social Network on Household
MULTI-Platform CONNECTION
We connect with stakeholders to build a zero-waste city
Garbage collection fee
$50M+
NATIONAL ENVIRONMENTAL STATUS REPORT
Current situation of solid waste generation in HCMC
Total volume of domestic solid waste generated in the area
urban areas in the country is 35,624 tons/day (13,002,592 tons/year). Ho Chi Minh City and Hanoi generate up to 12,000 tons/day.
2023-2025
All-in-one mobile app
Grac Tech
Green living Platform
We support customers with administrative, technical and technological solutions to digitize the waste management model in Vietnam.